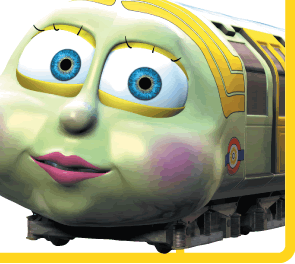 Template:QuoteCircle is a green train who loves flowers.
Real Life
Edit
The Circle Line started as a joint operation of the Metropolitan Railway & the Metropolitan District Railway. It was called the Circle Line because until 2011 it went in a closed shape (no termini).
Appearences
Edit
"Here we go!"
"Groovy!"
"If you've got a problem, ask Ernie!"
"Be there or be square!"