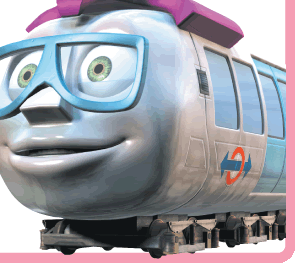 Hammersmith is a train with purple hair and blue glasses. His twin is connected to the rear of him, named City.
Section heading
Edit
Hammersmith is a District in west London
Hammersmith and his twin brother, City, are fast and furious trains who like to argue happily and always try to out-smart each other. Hammersmith is a general knowledge trivia whiz.
"All aboard, off we go!"
"Red sky at night, Underground delight."
"All aboard for the loop the loop!"
"Fantastic."