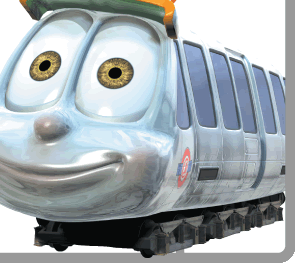 Jubilee is the mischevious silver engine.
Real Life
Edit
The Jubilee line is the newest line of the London underground, originally called the Fleet Line because they planned to extend it north of the river crossing the river at Wapping but they actually extended it crossing the river at Westminster and continuing south of the river.
"Wee-hee!"
"I'm sleek and fast! I won't be last!"
"I'm young and GADGET-mad!"
"I love technologyyyyyyyyyyy!!"